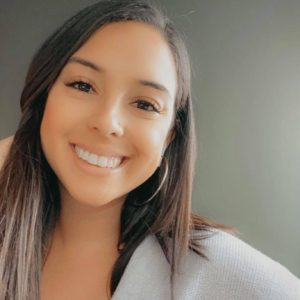 Hey Hey! I'm Erika and I was born and raised in the "City Beautiful" – Orlando, Florida.
I always knew I wanted to be in radio and entertainment, but I always thought I wasn't going to "make it" or that I needed a safer option. In college I started to go for a nursing degree, until I realized I didn't have the passion I needed for it. I decided to follow my dream and work towards a Radio & Television Degree!
I started in radio as an intern in college and eventually became a promotions assistant for CBS Radio (both Orlando & New York!), and then a programming assistant for iHeartMedia Orlando, as well as doing some on-air shows on their Top 40 station. I am super excited to join Zazza Mornings as a Co-host and Cumulus Media Melbourne as the Promotions Director!
I have an adorable miniature schnauzer puppy named Theodore who keeps me on my toes at all time. I love hanging out with my family & friends, traveling, dancing, acting, trying new food place, and binge watching shows! I'm super excited to be next to the beach and ready to explore Melbourne, Florida!